There is a thriving music department at Liston that aims to provide the best opportunities for students to enjoy making music together. Students have the chance to participate in a variety of co-curricular groups. Our musicians have a reputation for excellence and we aim to challenge and extend each student so that they can succeed beyond their expectations.
The premier ensembles are combined with musicians from St Dominics College to foster collaboration between the two schools and allow students the opportunity to make music at the highest possible level. Our music groups are consistently high achievers in competitions and festivals.
Music groups at Liston
Beginner Band - A group of Year 7 and 8 students who started learning playing their instruments at the beginning of the year.
Junior Band - A group of mostly junior students who aim to strengthen their instrumental skills and expand their understanding of various musical styles.
Junior Jazz Band – Called the "Not Senior" Jazz Band. This group is for students who are interested in exploring Jazz styles. This band is led by Mr Davenport and several senior musicians
Concert Band - Performs a challenging repertoire of classical and contemporary pieces, continuously stretching the students to play at their very highest level.
Jazz Band - A traditional 'big band' which focuses on the genres of Swing, Latin jazz and other popular forms of music. These students won the prize for top jazz band in the 2019 WeBO Festival in Wellington.
All Bands are conducted and led by our Band director Chad Davenport.
Cook Island Drumming – led by Mr Linklater. The Cook Island Drumming group has been established in Liston College for over 10 years, performing every year in the West Auckland community. They play a selection of pieces based on traditional and contemporary Cook Island rhythms.
Barbershop Quartet – led by Mr Alford. This is a new group which has begun learning four-part harmony singing in a range of styles. They will be performing in the Spring Music Concert in November.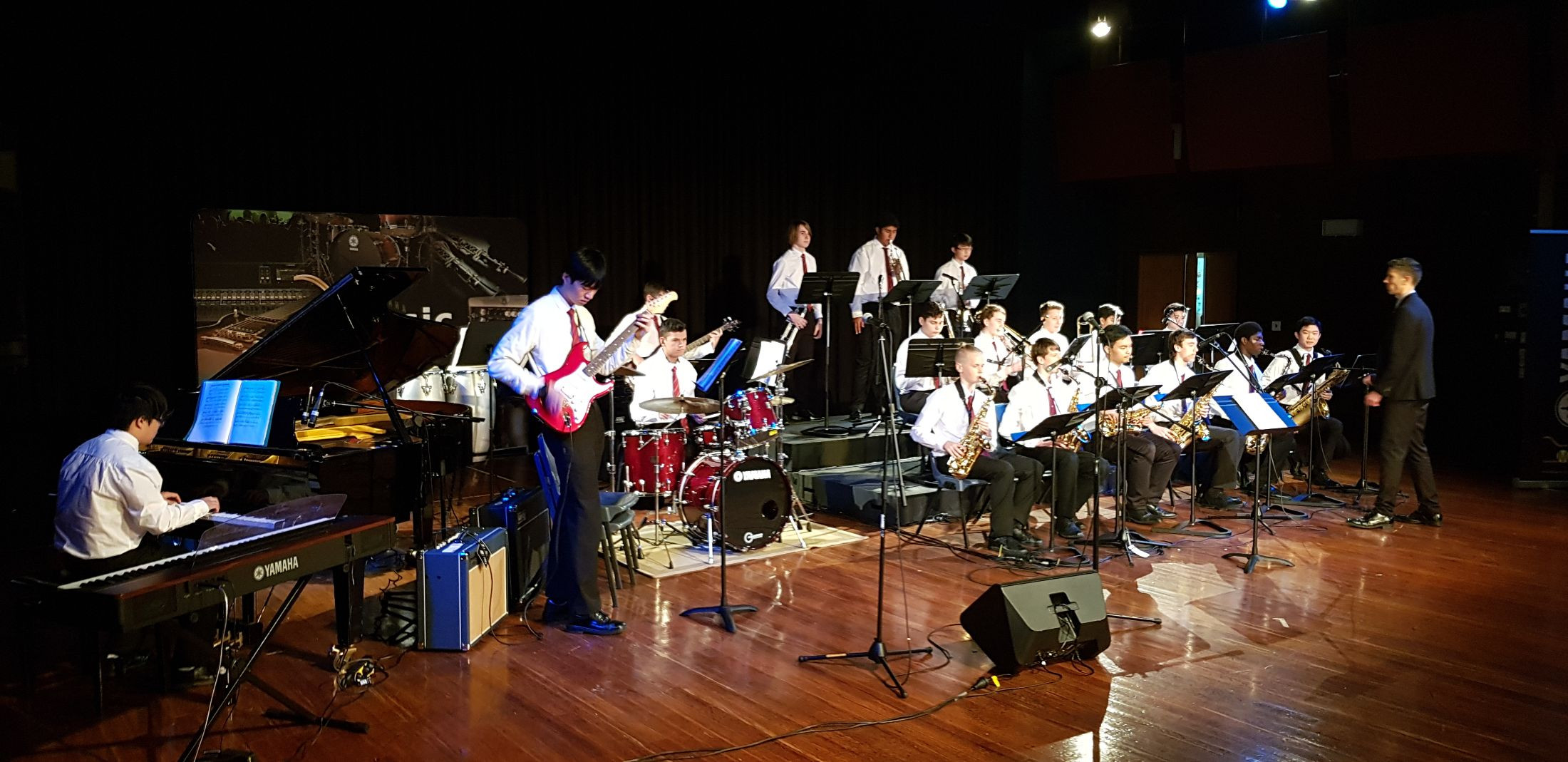 Music – Itinerant Tuition
The following instruments are taught at Liston College:
Guitar/ Bass Guitar
Drums
Piano
Flute
Clarinet
Saxophone
Voice
Trumpet, Trombone, Tuba, Euphonium
There is limited availability of itinerant lessons, particularly for popular instruments such as piano, guitar and drums. Students involved in the school bands or those taking music in year 9 – 13 are priority students for lessons.
Music staff:
HOD Music: Lucy Reeve
Flute:

Lyndon Alford

Saxophone, Band Director:

Chad Davenport

Clarinet:

Donald Nicholls

Brass:

Tim Sutton

Piano and Voice:

Samuel Jordan

Guitar and Bass: TBC

Drums:

Ben Frater