Liston College held its inaugural Father and Son Breakfast in 2012 with Br Damien Price as the guest speaker.
The breakfast is held in early September, celebrating the male role models in the life of our students. There is always a delicious breakfast as well as a guest speaker. The morning is very popular with the boys and their families.

Guest speakers have been:
Kevin Biggar
Sir Graham Henry
Dillon Boucher
Mike Allsop
Jake Bailey
DJ Forbes, Andrew McDaid, Carl Thomson (Old Boys)

This event has become a favourite among students and parents.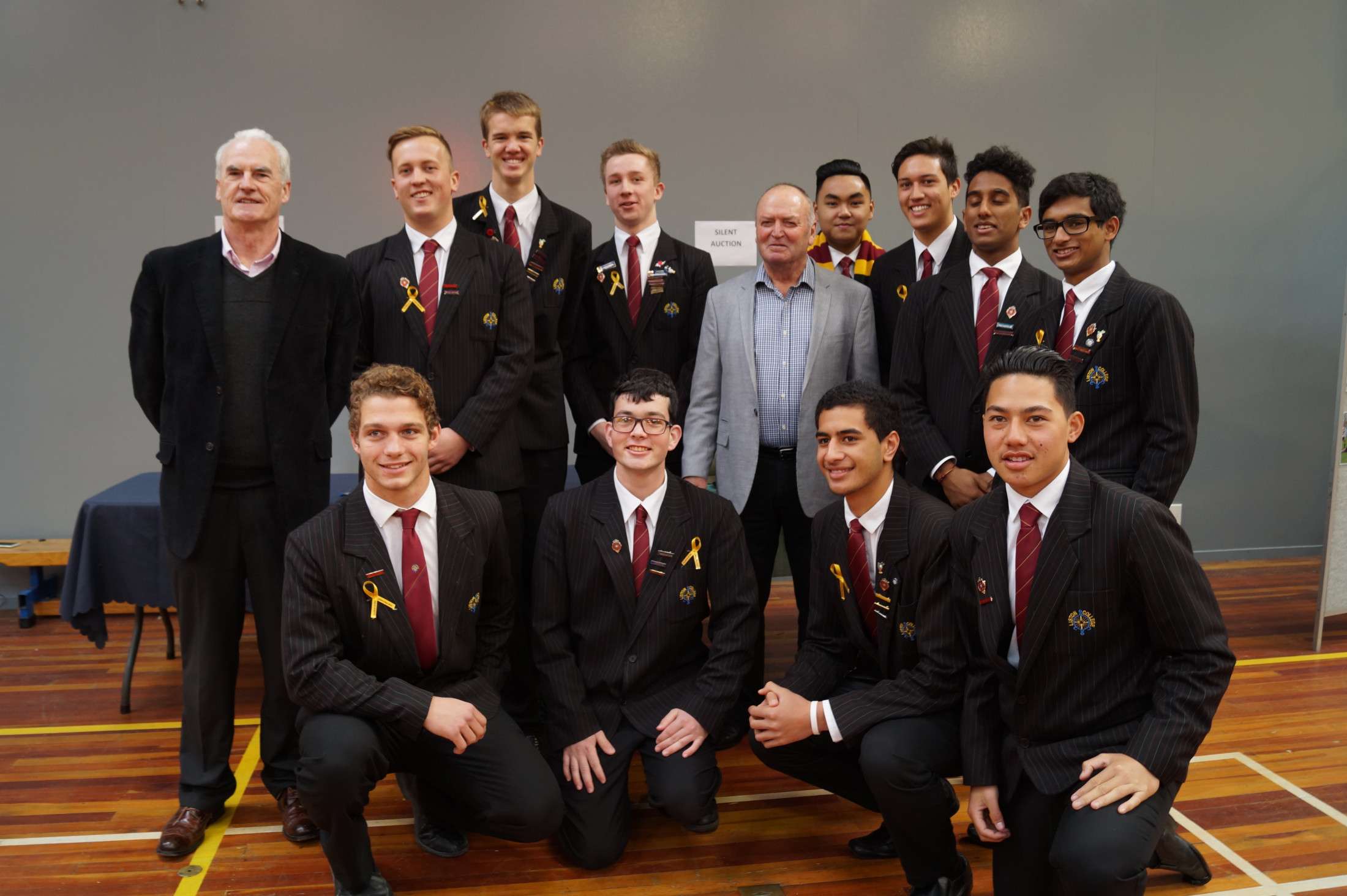 Sir Graham Henry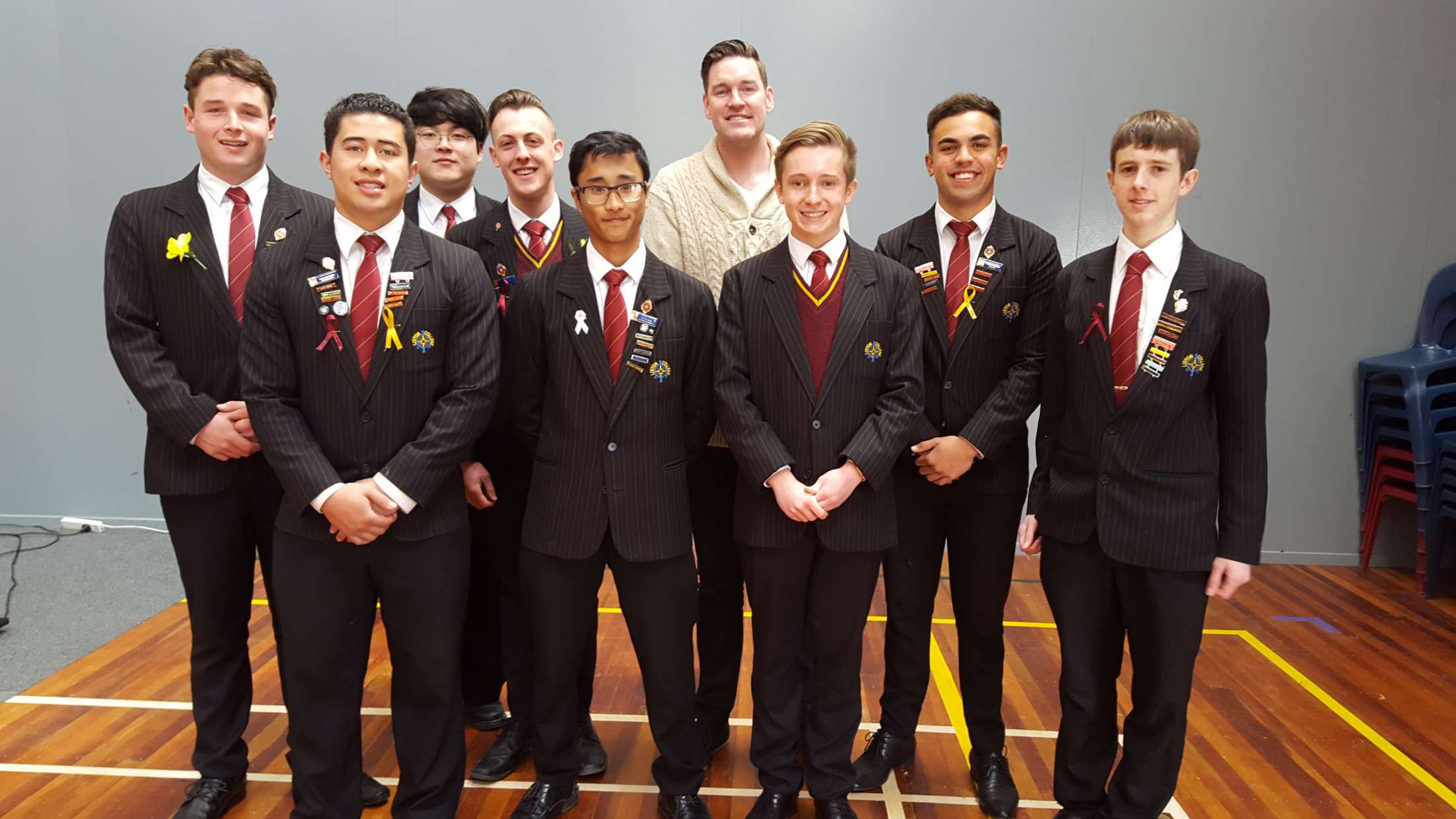 Dillon Boucher
Kevin Biggar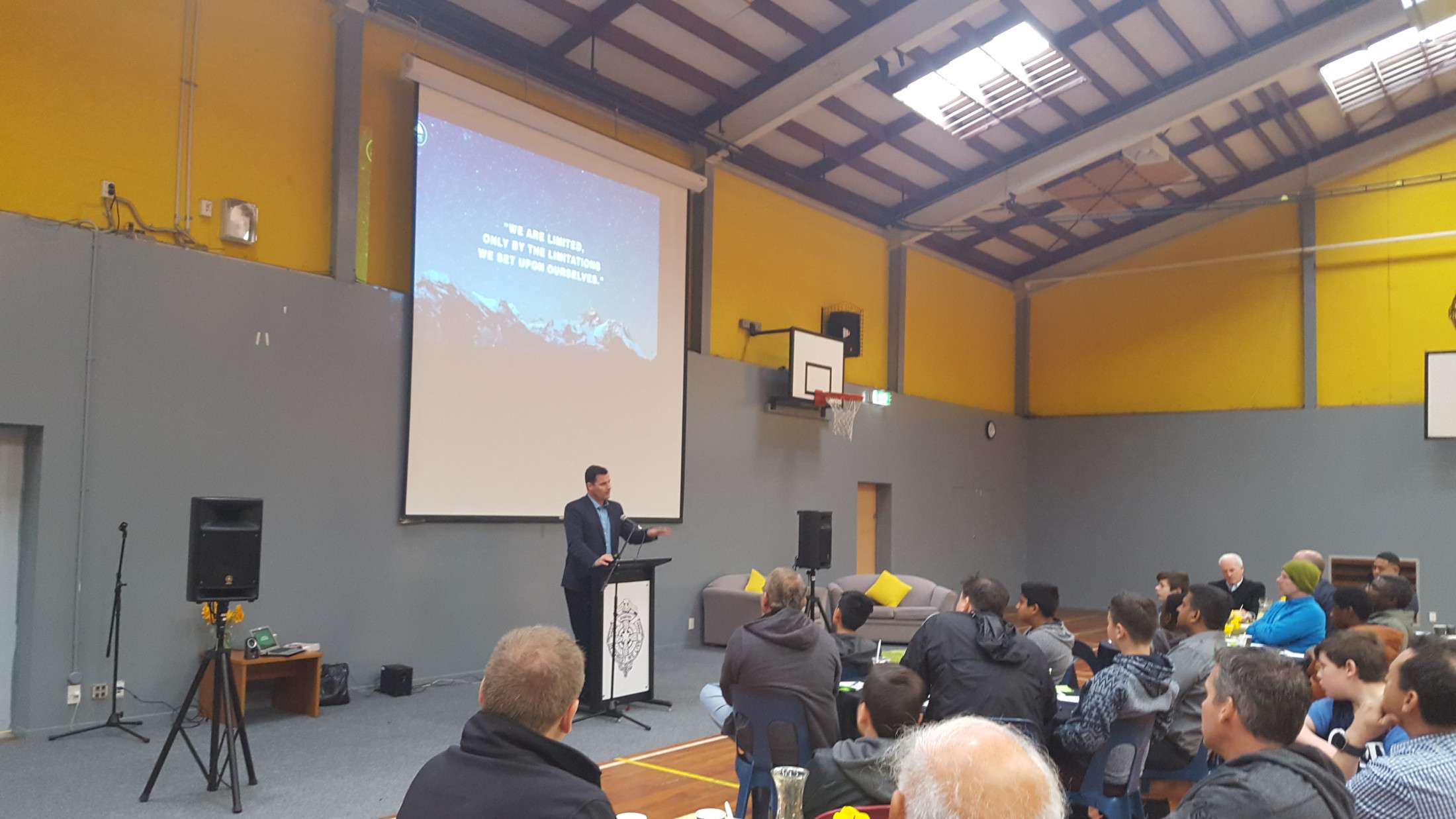 Mike Allsop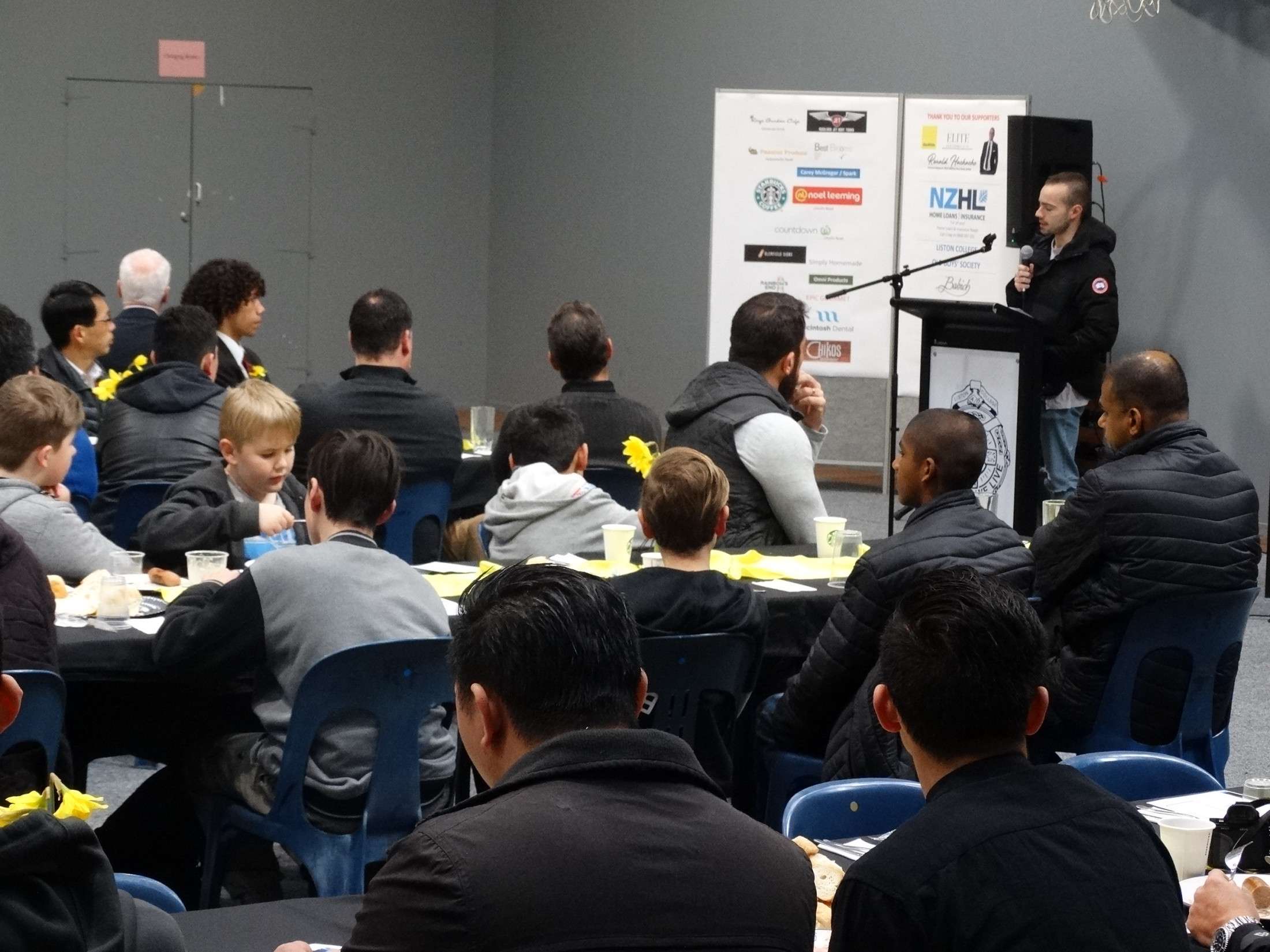 Jake Bailey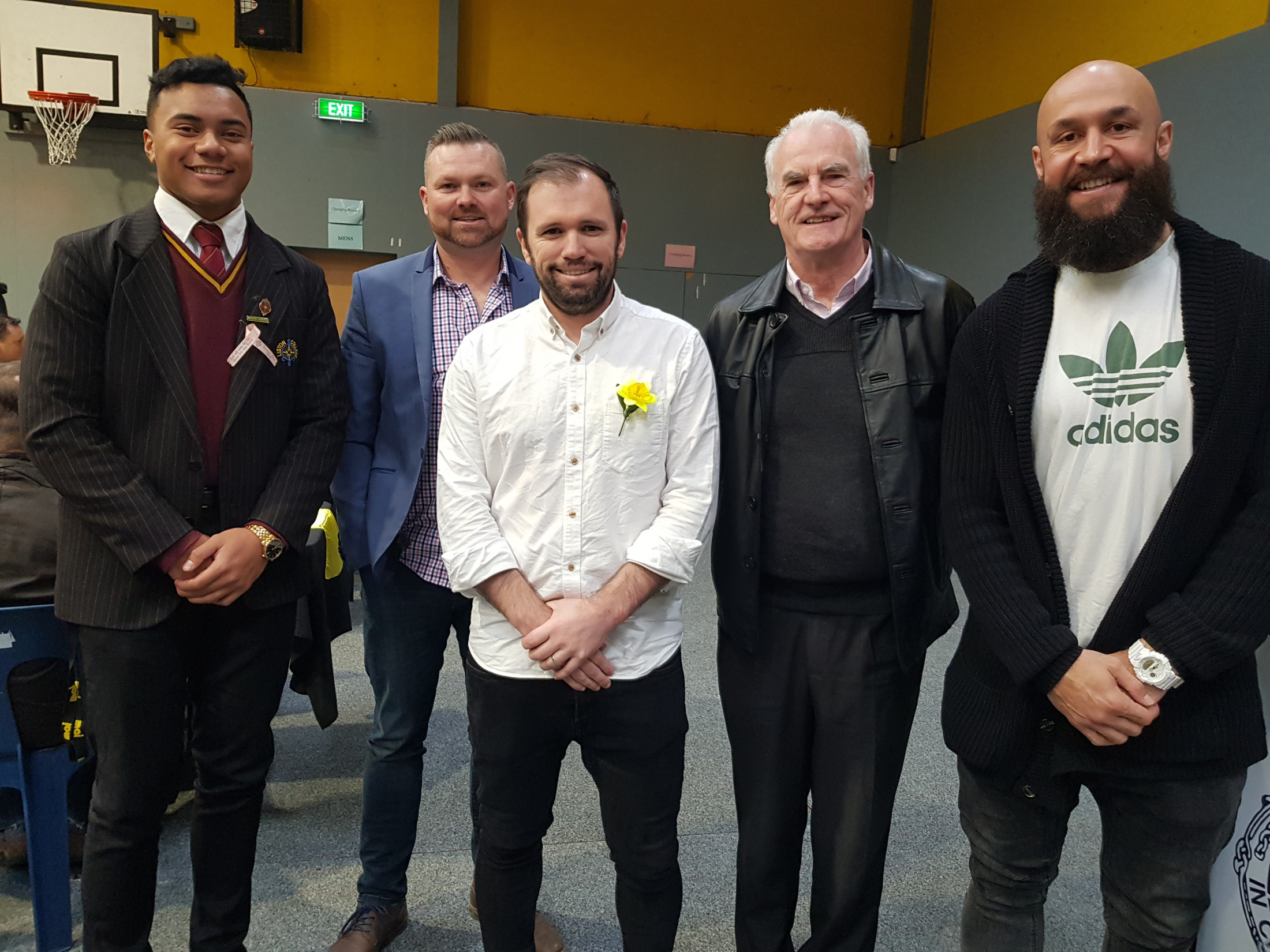 Old Boys Carl Thomson, Andrew McDaid, DJ Forbes, with Mr Rooney and prefect Sam Coup.