It has been an excellent beginning to the year with more than 95% attendance throughout the week.
This is just a short note as we will have a full newsletter every fortnight beginning next week.
The engagement in class has been high and I would like to thank our teachers for generating important momentum for the start of the term. (The year 7 welcome can be found here.)
ETHOS
Most of all I'd like to acknowledge something that is very special within the student culture. The boys at Liston seem to exhibit a genuine sense of inclusion and generosity towards each other and the staff. Whilst only the first week this is a wonderful quality for a Catholic boys school and credit must be given to former Principal Mr Chris Rooney and the staff for ingraining such an ethos that has substance and character at its core.
ACADEMICS
Congratulations to the 2021 Liston College senior students and teachers for their NCEA academic results. As shown in the graph below Liston continues to set a strong comparative bench mark and a platform for further growth.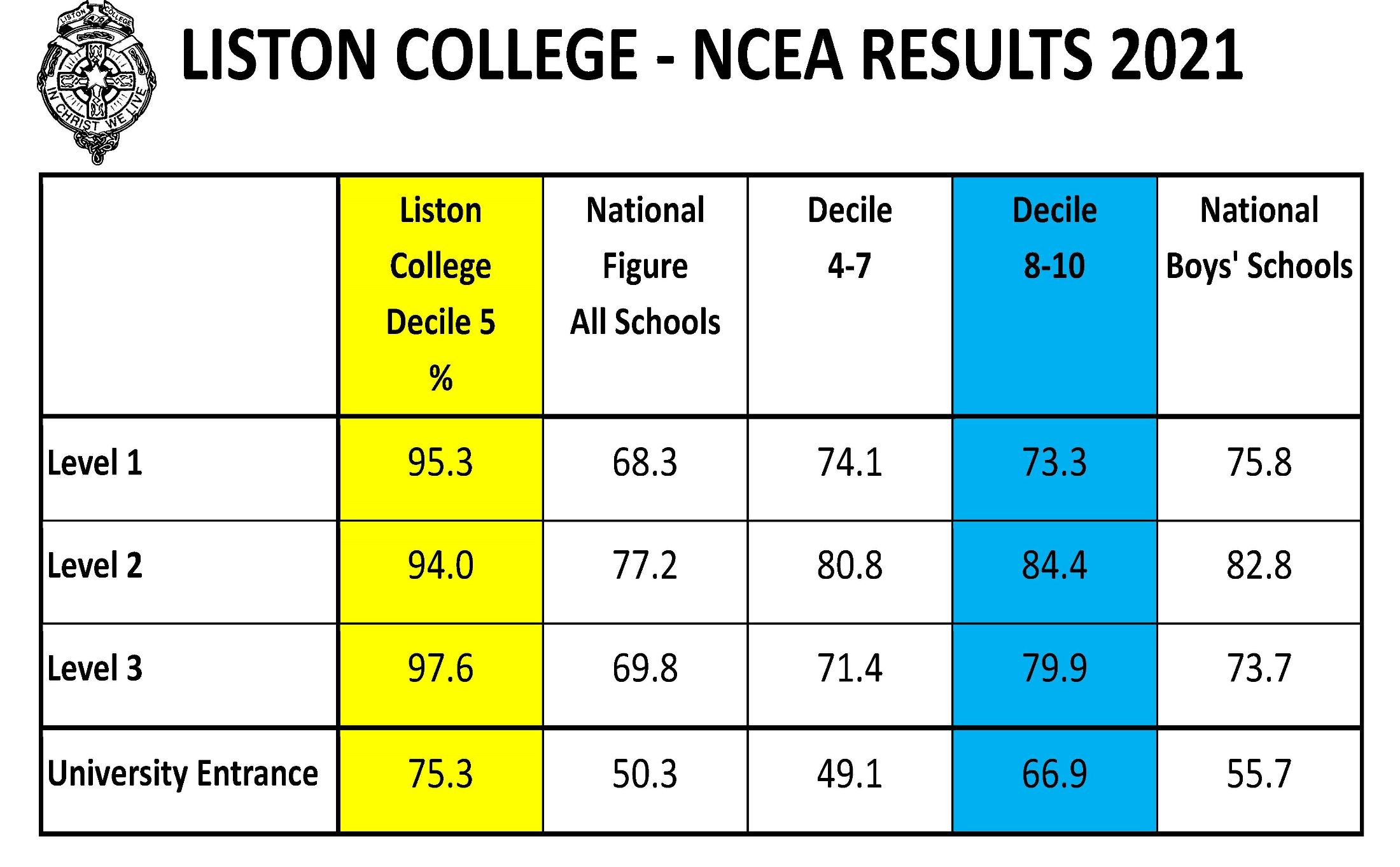 Next week we look forward to announcing the first Liston Man awards for the year, where one boy from each year level will be recognised for displaying the true values of a Liston Man.
Have a great long weekend and we look forward to seeing your sons back on Tuesday.
Nga mihi and God bless
Steve Dooley