Community News from the Salvation Army and SPCA
Salvation Army : Adopt a family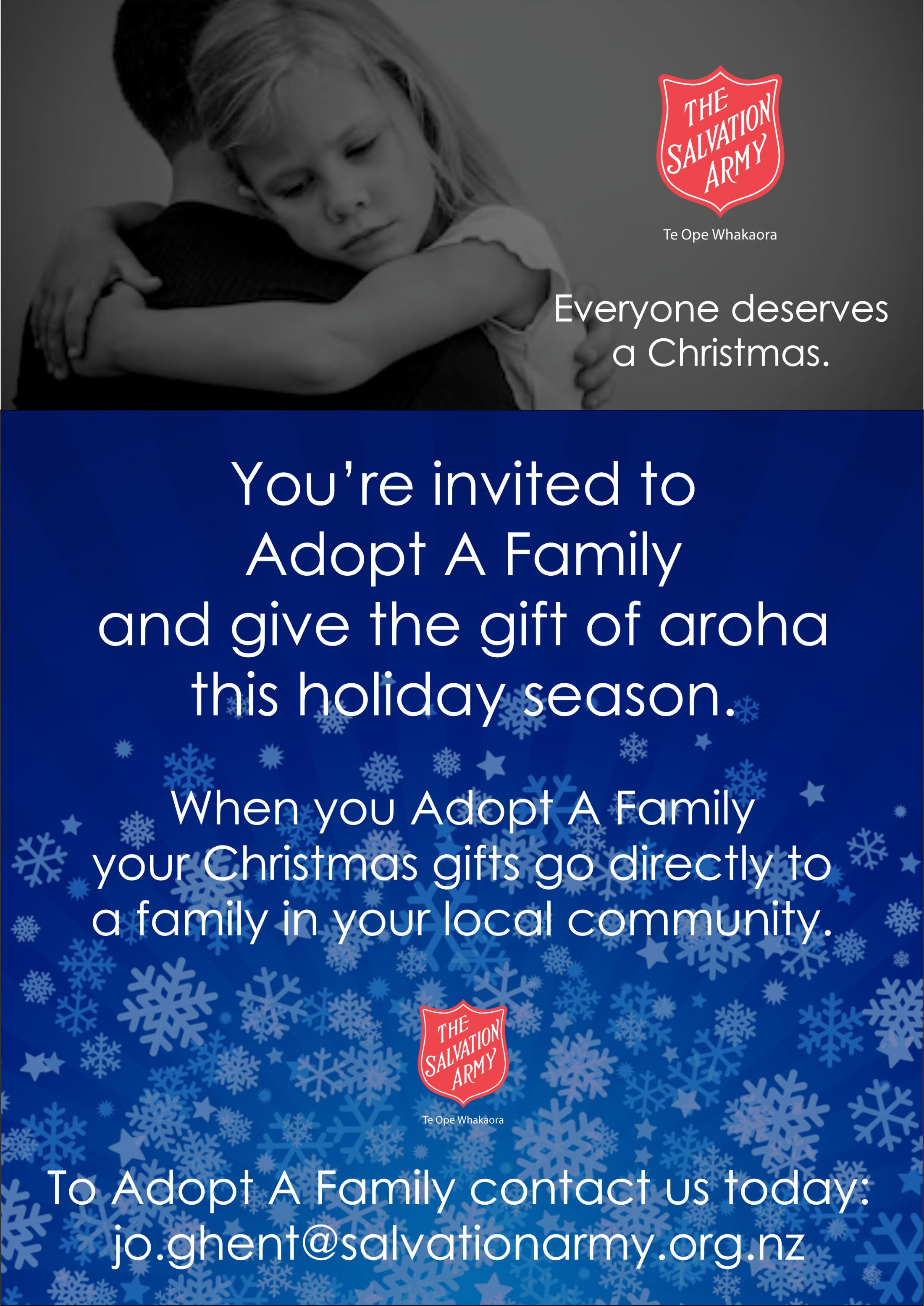 SPCA – Snip 'n' Chip Programme : We are working with local vet clinics to offer free desexing and microchipping for owners throughout Auckland, who hold either a Community Services Card (CSC) or Gold Card.
For those owners who do not hold either of these, $45 desexing vouchers are available to purchase.
Each year we receive thousands of unwanted cats and kittens at our Auckland Centre, and we would like to work together with the community to help stop the cat population growing. We desperately need to reduce the number of kittens coming into our care and we would really appreciate if you could help. By working together we can make an impact on the number of unwanted kittens being born.
Here's a quick overview of how the programme works:
Owners register online through our website spca.nz. The form is found under services/desexing services (SPCA Snip 'n' Chip form).
They will need to enter their address to confirm eligibility (all owners within the Auckland Council regional boundaries).
If they have a CSC or Gold Card they will receive an automatic email with an individual voucher code and contact details of their chosen vet clinic.
NON card holders will be provided with a link to our online shop where they will be able to purchase $45 desexing vouchers.
NON card holders will receive an email receipt for the vouchers they have purchased, as well as contact details of their chosen vet clinic.
Owners will be instructed to show their CSC or Gold Card to the clinic to ensure eligibility, and owners with paid vouchers will need to show their receipt.
Vouchers (free or paid) are valid for 3 months.
There is a limit of 10 FREE vouchers per registration if they have a valid card, but they can buy extra $45 vouchers if they have additional cats.
Registrations for this programme are now open. Community Services Card or Gold Card holders who do not have access to the internet (or a friend, family member or public resource that can help), may call our desexing line 09 256 7310 and one of our staff can complete the registration over the phone on their behalf.
We understand that sometimes families find it challenging to get their hands on a carry cage to take their cat to the vet, and this usually means that they miss out on using this service. To help with this, we have a very limited number of reusable cardboard carry cages available.