Liston College Music students involved in the KBB Music Festival and The National Concert Band Competition have had a significant week.
The National Concert Band Competition.
The West City Youth Band won a gold tier award at this the National Concert Band Competition. Their first gold award ever. A great achievement! The Liston students involved are Cory Scherrer, Chad van Dolleweerd, Riley Wang, Maximo Weber and Lionel Manalo.
The West City Concert Band, directed by Chad Davenport, won best performance at the National Concert Band Competition!! Liston Alumni include Charlie Bi, Josh Swanink, Sean De Vega and Leo Wang.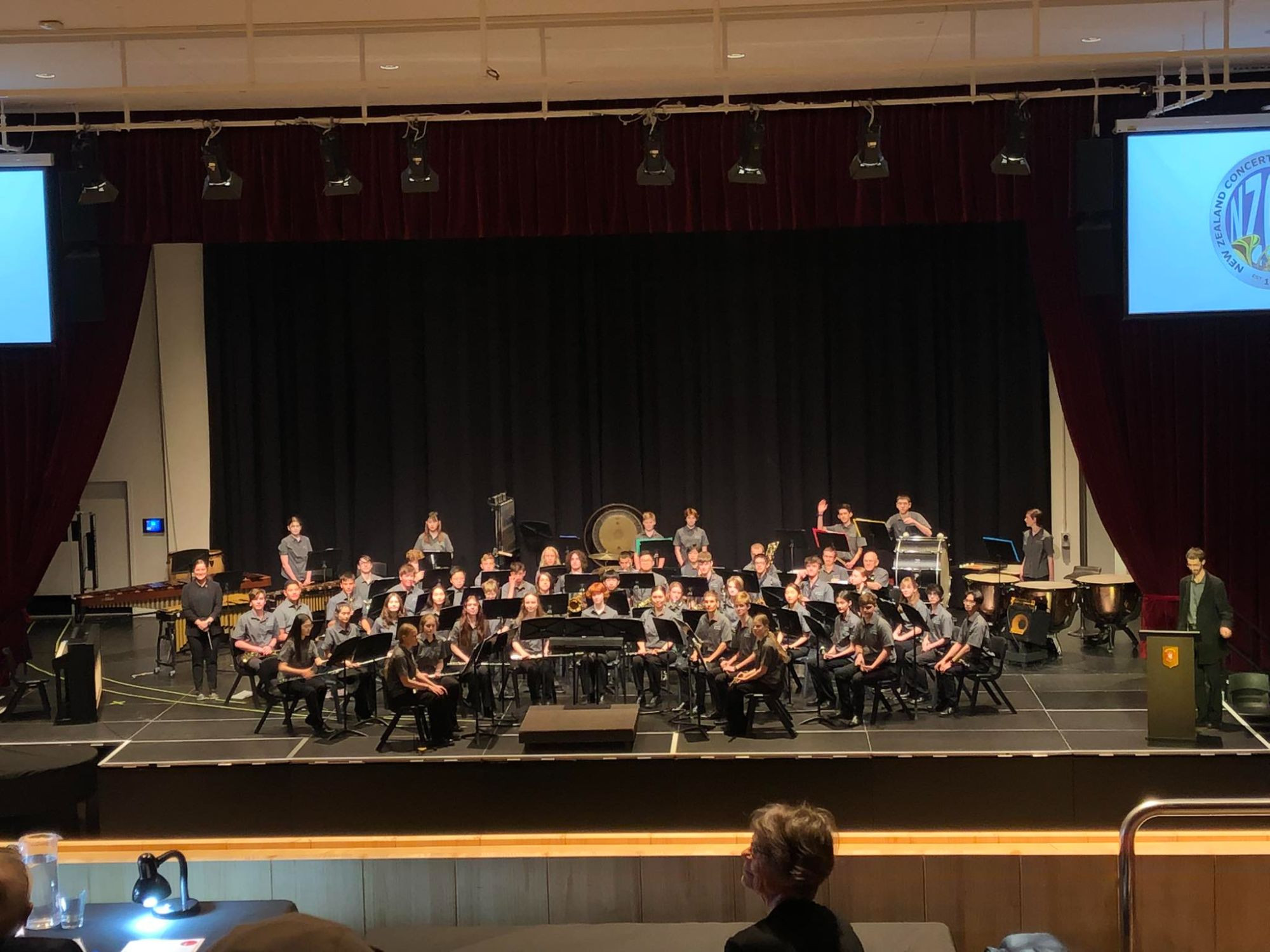 KBB Music Festival
It was a significant week for the Liston College Music department, with a series of excellent performances for our groups. The excitement kicked off on Tuesday as the St. Dominic's & Liston Orchestra took the stage under the baton of Liston College's skilled alumni Charlie Bi.
On Wednesday, the Liston College Concert Band put on a polished performance, and on Thursday evening, it was the Liston College Jazz Band's turn to shine, showcasing their musical talent with a well-balanced set. Both performances expertly conducted by our accomplished band director, Chad Davenport.
Tonight, Riley Wang, Fange Wu and Paul Guo are amongst top musicians from a range of schools performing as part of the Honours Orchestra. This will be at 5pm at the Holy Trinity Cathedral.