Rugby
The 1st XV took on St Peter's College who are the 3rd on the table. In an evenly contested first half, a couple of defensive lapses saw St Peter's score twice just before half-time to take a 15 nil lead. Liston hit back with a try to Will Couper and were unfortunate not to be awarded 2 tries. A game of missed opportunities meant St Peter's won were deserved winners. Next Up Sacred Heart College
The 2nd XV had their first loss of the season going down 19-21 to Auckland Grammar. Liston put themselves under pressure through conceding too many penalties. The Under 15 team bounced back to a good 43-5 win over Massey High School, the Under 14s lost to a very good Auckland Grammar side and the Under 13s played a competitive game against Ponsonby.
This Saturday only the Under 13 and 1st XV teams have games.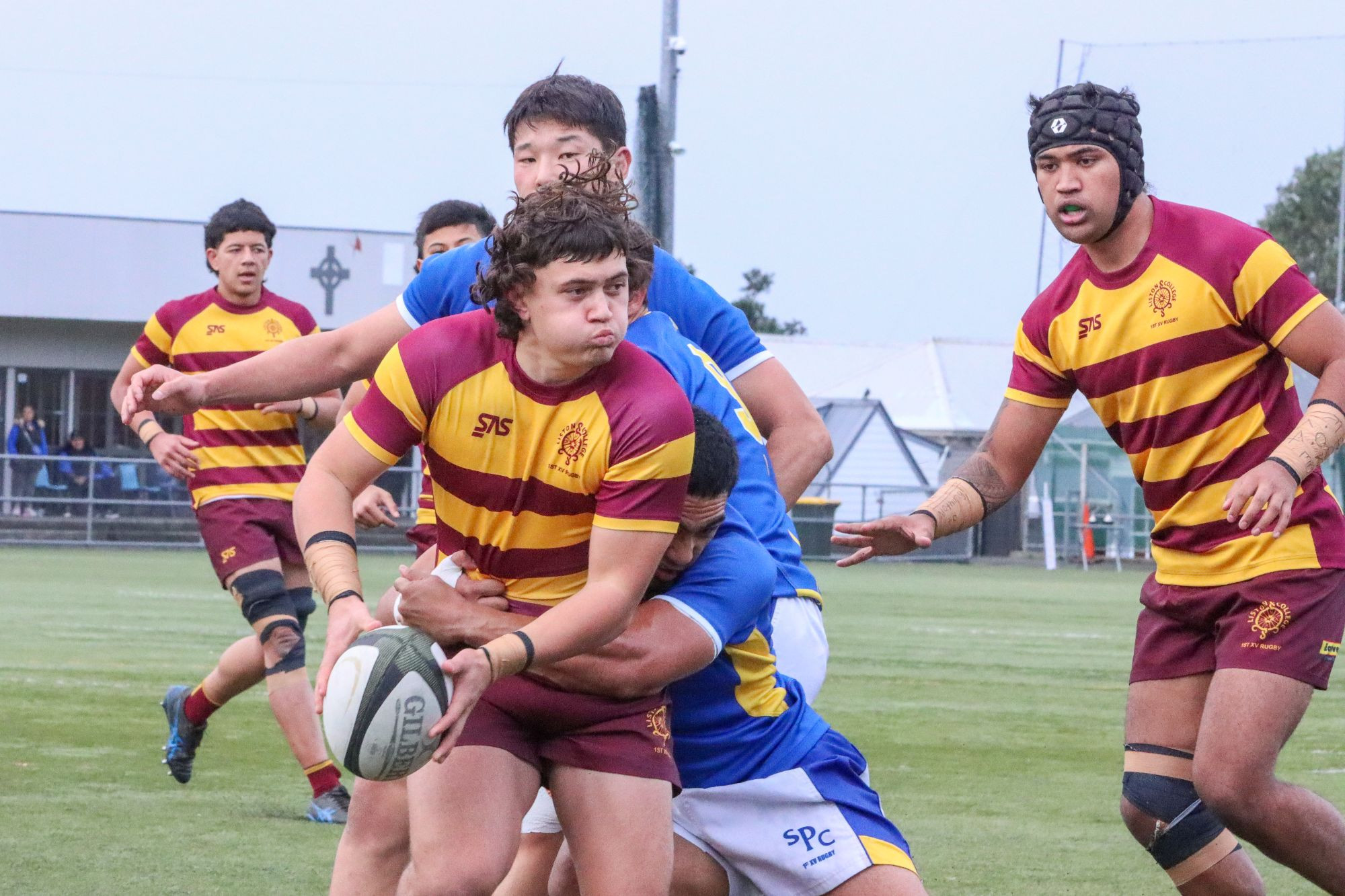 Liston College Intermediate Basketball
In Term 2, Liston College entered 3 teams in the intermediate competition – Henderson Valley Boyz, based at Henderson High School. Our Grey team, coached by Marlon, improved week on week. Siegfried Matthes was named player of the season by the organiser for this team.
The Liston College Intermediate Maroon team was coached by Joesph and Heather, played some good basketball throughout the season. The team was well led by the team MVP Hugh Warren.
Our top team – Intermediate Gold, went through the season undefeated. The played the Wolfpack in the final and won 44-36. This team was coached by Cam and Jojo with Miss McQuaid managing the team. Congratulations to the team of Matthew Almado, Zavier Couper, Xavier Haynes, Yulian Prokofyev, Lorenzo Remedios, Angelo Robinson, Ryder Waikiki, Taine Walton, Lachlan Wulf, and Caleb Yearsley for their 1st place finish and Zavier Couper who was named as the Gold team and competition MVP for the season.
All three teams now shift to the Massey YMCA competition for the next two terms.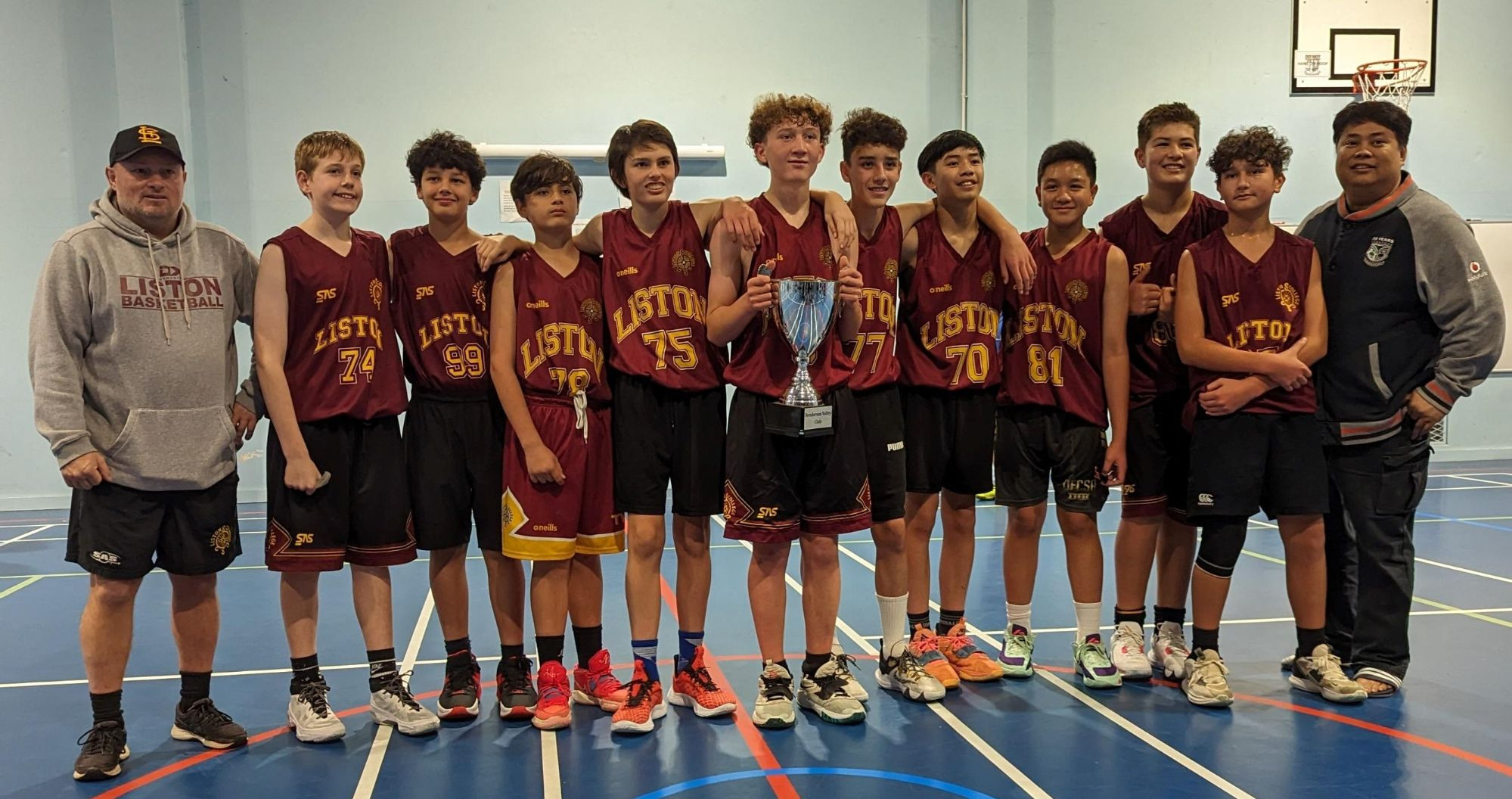 Sports Fees
By now all sports fees for Rugby, Basketball, Waterpolo, Volleyball, Tennis, Cricket, Football, Squash, Table Tennis, Hockey, Athletics, Swimming, Badminton and Netball, should all be paid in full. If these are not paid yet, please make payments urgently so we can continue to offer sports for all of our students.
Payment can be made directly to our ASB account 12-3039-0320830-00. Please ensure that you put your son's name, and "the Sport" in the reference details. Alternatively, Cash, Eftpos and credit card payments can be made at reception and the same reference details are required.
Over the next few weeks, team managers will be following up with those who still owe fees.
Liston College charges significantly less than other schools for their extracurricular sports and these fees need to be paid so we can continue to offer sport to our students in the future.
If you have any concerns or financial queries, please contact Sam Baker, Liston College Sports Coordinator or Kelly Miller, Accounts Department who can both help you out.