After a 3 year absence the Pompallier Shield was held this year in Northland at Pompallier College. A team of students were selected to represent the College in Senior Oratory and Scripture, Junior Speech and Scripture and Te Reo Scripture.
We also participated in the Waiata section which was not part of the competition.
Weeks of preparation were put in by the students and staff. Although we did not place, it was a great experience for our young men.
This morning we congratulated them at assembly for their efforts. Thank you to all who supported these young men.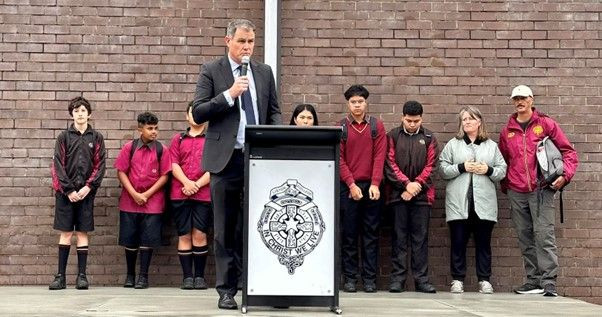 We look forward to the next Pompallier Shield in 2024 at Rosmini College.